LIVE YOUR DREAM TO BUILD A CLASSIC TEARDROP TRAILER
VINTAGE 1946-47 TEARDROP TRAILER CONSTRUCTION MANUAL & PLANS
BUILD A CLASSIC TEARDROP TRAILER USING PLANS DEVELOPED BY AN INDUSTRIAL DESIGNER WITH OVER 30 YEARS' EXPERIENCE IN DESIGN FOR MANUFACTURE. THIS TEARDROP TRAILER DESIGN IS BASED ON THE ORIGINAL KEN-SKILL MODEL 10 BUILT IN 1946-47. YOU WILL UNDERSTAND HOW THESE BEAUTIFUL TRAILERS WERE DETAILED AND BUILT, AS YOU BUILD AN IMPRESSIVE VINTAGE TEARDROP TRAILER YOURSELF. ALL MAJOR EXTERIOR COMPONENTS ARE METAL AS THE ORIGINALS WERE. WHEELS, HUBCAPS, AND TAIL LIGHTS ARE OEM (ORIGINAL EQUIPMENT MANUFACTURE) AFTERMARKET, CAN BE SOURCED USED, OR AS NOS (NEW OLD STOCK) AUTOMOTIVE ASSEMBLIES. SIDE MARKER LIGHTS, DOOR HANDLES, LATCHES, AND CABINET HARDWARE ARE ALSO VINTAGE DESIGNS. PURCHASE A SET OF PLANS AND START YOUR BUILD TODAY.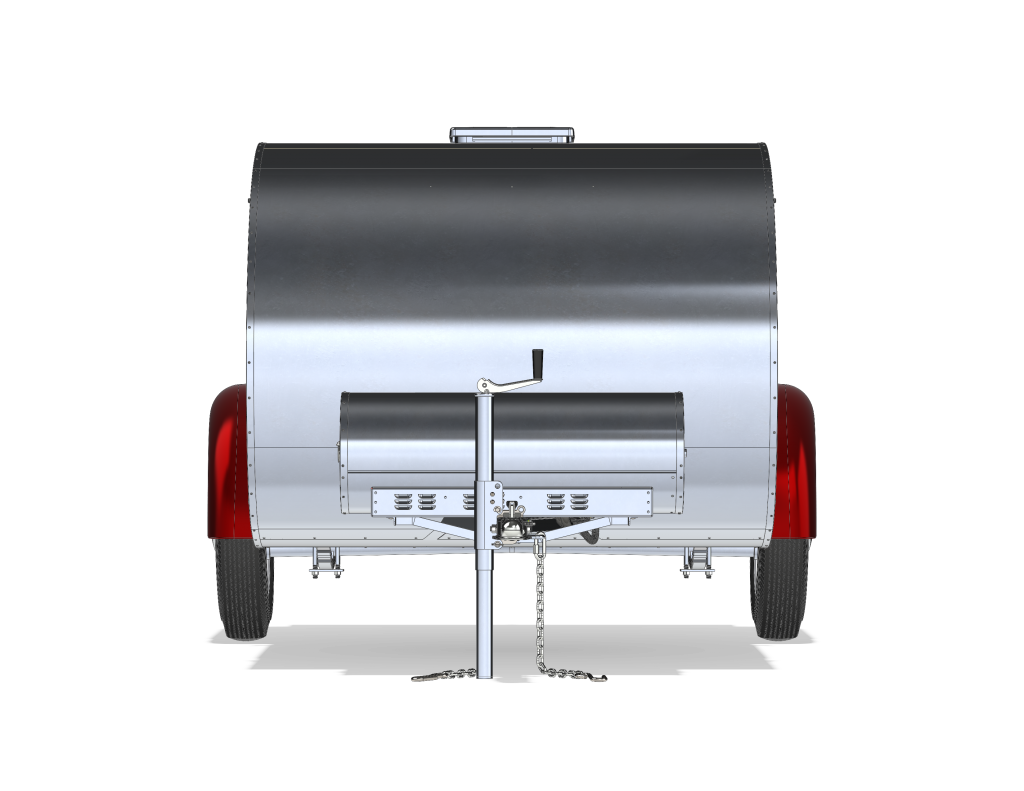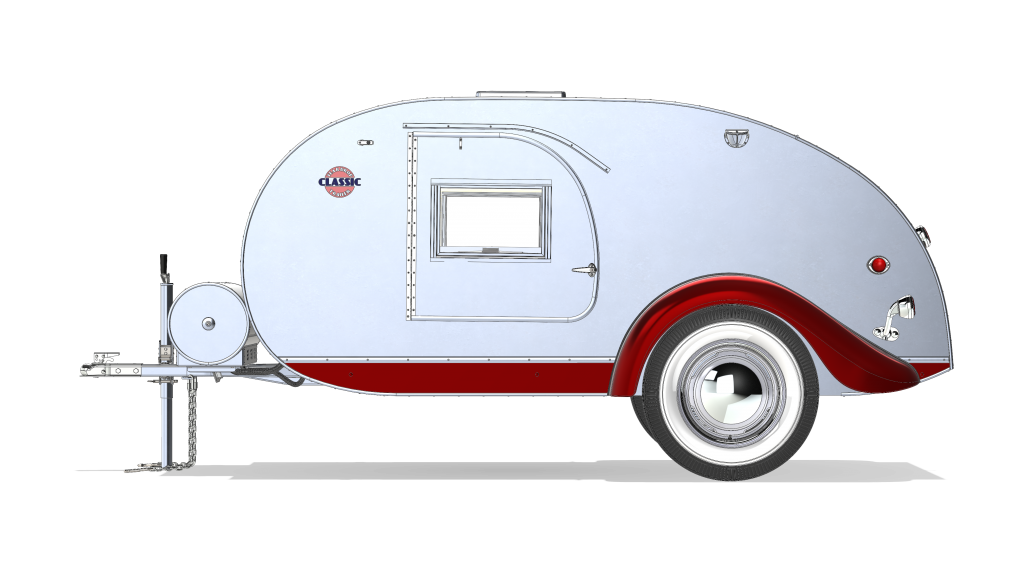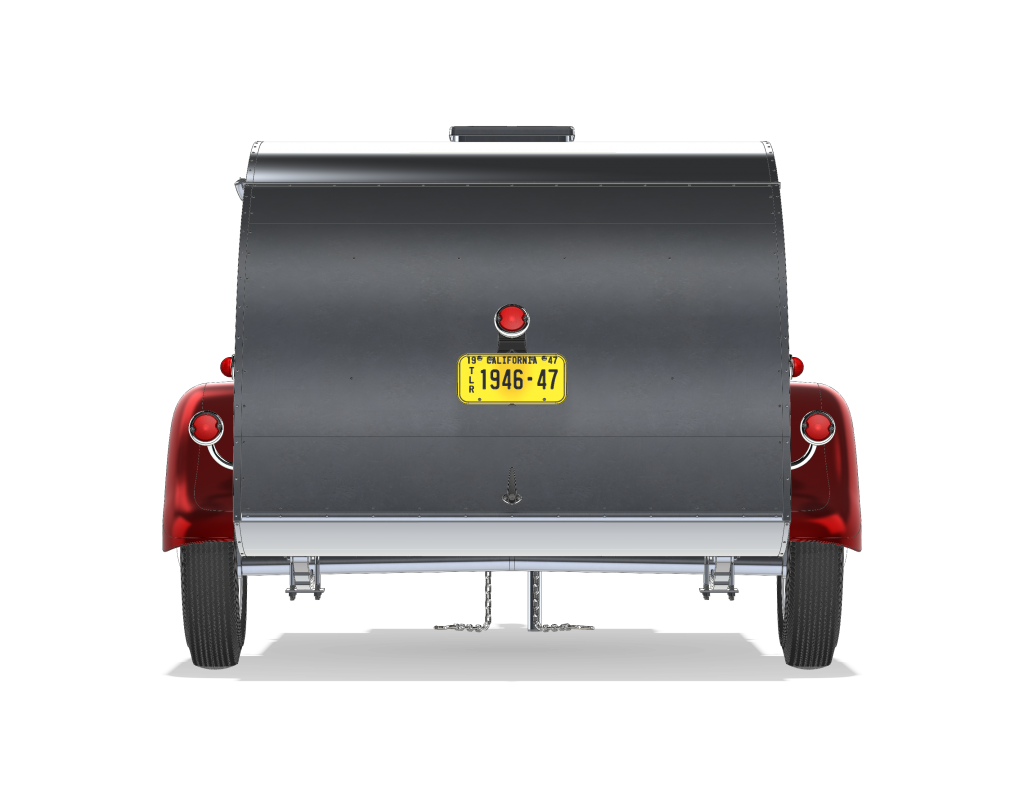 PLANS FOR THE CLASSIC TEARDROP TRAILER ARE VERY COMPREHENSIVE AND CLEAR. DRAWINGS ARE DIMENSIONED AND DETAILED IN-DEPTH, ENABLING YOU TO MAKE PARTS AND ASSEMBLIES USING STANDARD WOODWORKING AND METALWORKING TOOLS. CNC ROUTERS, LOCAL SHOPS, OR RAPID PROTOTYPE SERVICES CAN ALSO BE UTILIZED. FOR CONFIDENT SOURCING OF PURCHASED MATERIALS, PARTS, OR HARDWARE, INDUSTRY TERMINOLOGY AND SPECIFICATIONS ARE USED. IN MANY CASES, MANUFACTURER PART NUMBERS ARE SUPPLIED. AS YOU FOLLOW EACH WELL ILLUSTRATED STEP OF THE CONSTRUCTION AND PLANS SUPPORT MANUAL, AND AS YOU REFER TO THE DRAWINGS DURING YOUR BUILD, YOU WILL HAVE A BEAUTIFUL CLASSIC TEARDROP TRAILER WHEN COMPLETED.
CLASSIC TEARDROP TRAILER DESIGN UPDATES INCLUDE 12V AND 120V OUTLETS WITH GROUNDED ELECTRICAL WIRING HARNESSES USING ELECTRICAL CONNECTORS, TO BE INSTALLED AS COMPLETE ASSEMBLIES. A 3RD BRAKE LIGHT HAS BEEN ADDED TO THE LICENSE PLATE LIGHT. SIX INCHES OF TRAILER WIDTH WAS ADDED TO EACH SIDE, ALLOWING FOR USE OF AN RV QUEEN MATTRESS AND AN UNOBTRUSIVE HVAC HOOKUP. THE HORIZONTAL PROPANE TANK IS REMOVABLE FOR FILLING.